Obituary for Robert T. Matson
Robert T. Matson, 91, former Monmouth, Illinois educator of forty-one years and city councilman for twelve years, passed away on February 8, 2018 in Mason City, IA at the Mercy Medical Center North Iowa. Services will be held on Saturday, February 24, at 2 pm in Monmouth at the First Lutheran Church, with Pastor Jeff Linman, officiating. Visitation will be at 1 pm prior to the service. Burial will be at the Warren County Memorial Park Cemetery with a Military Honor Guard, followed by fellowship and refreshments at the church.

United States Ambassador Bruce Chapman of Seattle, an assistant to President Ronald Reagan, will be a speaker. President Reagan and Chapman, a former student, both attended the same schools in which Mr. Matson taught in Monmouth.

Robert Theodore Matson was born on July 15, 1926 to Hilding Fritiof and Edna Amalia Sigrid Melburg Matson in Monmouth, Illinois. He attended Willits School, Central Junior High, and graduated from Monmouth High School in 1944. Bob received a BA degree in political science from Monmouth College in 1950, where he was a member of Alpha Tau Omega Fraternity. He received a Master's degree in educational administration from Western Illinois University in 1970. Additional study was completed at Illinois State University and at a seminar at London University in England. Bob was inducted into Phi Delta Kappa, an educational honorary society.

Corporal Tech 5 Matson served two years in the United States Army with the Anti-Tank Company, 21st Infantry Regiment, 24th Infantry Division. He was in the Philippines, where he earned a Purple Heart, and in Japan on occupation duty. Bob had been aboard ship to invade Japan, when WWII ended. His troop train was dispatched to Hiroshima soon afterwards on September 17, 1945; Bob and a small company of men stood at the Exposition Building, at point Zero, where the atomic blast had erupted overhead six weeks earlier.

Robert T. Matson and Melba Rose Larson were married on June 22, 1950 in the First Lutheran Church in Monmouth by Pastor Gerald K. Johnson. They became parents of three children: John Robert (1954-1975), Jane Carol (Dr. Phillip) Lee of Mason City, Iowa, and Theodore Alan (Michelle Blank) Matson of Tucson, Arizona. Grandchildren are Dr. John (Britta Ann) Lee, Dr. Daniel Lee of Iowa City, Iowa; and Dr. Mark Lee of Minneapolis; Madison, Wyatt, and Lucy Matson of Tucson, Arizona.

Robert T. Matson received one of the first five State of Illinois Educational Excellence Awards in 1974. He began teaching in Little York, IL, as the principal of grades 1-8 and the teacher of grades 7-8. Moving back home to Monmouth, he taught 6th grade at Central School in 1951, until his class moved to the new Lincoln School. In 1983, he taught special math classes, grades 1-6, until his retirement in 1991.

Bob served as a school evaluator for the state and was elected President of the Illinois Education Association, Western Division. He was a delegate to the National Education Association meeting in New York City and Miami. Bob was also the Public Relations Chairman for the IEA, a lecturer for the Monmouth College Education Department, and he served as President of the Monmouth Teachers Association.

Other Recognitions and Commitments:

Human Services Award, Illinois Education Association, 1980's

Modern Music Masters, Honorary Award

Chairman, Monmouth Education Association Scholarship Committee, 1980-1991

Chairman/Coordinator, Gifted Program, 1954-1961

Coordinator, Environmental Education, 1971-1976

Supervisory Teacher, Monmouth College Education Department, 1976

Guest Speaker: Warren-Henderson-Mercer Counties Educational Region Workshop,

1976; Multi-County School Institute Workshop, Knoxville, Illinois, 1968

Member, Warren County Conservation and Outdoor Education Commission, 1970-1976

Secretary, Warren County Schoolmasters, 1953-1971

Mayor Pro Tem, City of Monmouth, Illinois, 1981-1983

Chairman, Municipal Swimming Pool Building Committee, 1976

City Precinct Committeeman, 1982

Founder, Warren County Tourism Council, 1991

Founder, Warren County Heart Fund Drive, 1990, 1991

Treasurer, Wyatt Earp Birthplace, Inc., Historic House Museum, Board of Trustees,

Owner of Home, 406 South 3rd St. , 1986-2016

Attendee, University of Oslo, Norway, Meteorological Institute Meeting, 1982

Contrail Volunteer Observer-Reporter, State of Illinois Water Survey Department, 1980

Guest Speaker, Memorial Day Observance, American Legion, Monmouth, Illinois, 1976

Merit Badge Counselor, Prairie Council of Boy Scouts

Chairman, Cancer Crusade, Industrial Division, 1973

Secretary, Kiwanis Club, Monmouth, Illinois, 1959-1972

Delegate, Kiwanis International Conference, Detroit, 1970

Chairman, March of Dimes, Warren County, 1958-1961

President: Lutheran Brotherhood and Mark and Mary Couples Group, Trustee, Superintendent of Sunday School and Teacher, Choir, Caretaker and Bell Ringer

Member of:

Municipal League, 1975-1987

Monmouth Chamber of Commerce, Associate Member, 1980's

Warren County Historical Society, 1991

Warren County Genealogical Society, 1991

Monmouth Preservationists, Charter Member, 1985-1991

Western Illinois University Alumni Association

Rotary International, Marana, AZ, Charter Member

Splendido Residents Council, Tucson, AZ

Bob was treasurer for the Carl Sandburg Foundation in Galesburg, IL, where the Matson children had named the community college. Bob and Melba restored houses, including the ca. 1841 Wyatt Earp Birthplace, forming a non-profit museum corporation with Earp families. He had a Santa Claus TV show in Monmouth and traveled in by plane, firetruck, or ladder. Bob was the Bicentennial chairman for Warren County in 1976. He was a volunteer weatherman for the National Weather Service, WGN, and the Quad City TV stations.

A passionate teacher and mentor, his high school senior reunion parties were legendary. Former 6th grade students revealed their future goals and aspirations, as well as their biggest class secrets from a detailed questionnaire, which was their last assignment. The capstone of each reunion party was the class movie depicting classmates during their earlier times.

Outside of school, Bob had many personal interests: weather watching and storm chasing; insect, stamp and coin collecting; astronomy; WWII history; and, of course, everything Wyatt Earp. A very patriotic man, one of his most cherished personal experiences was a family trip to Normandy, France for the 50th Anniversary of the 1944 D-Day invasion, and he was featured on the CBS Evening News. Another beloved trip was a 50th wedding anniversary family gift, an Inland Passage Alaska cruise. Throughout their 68 years together, Bob and his wife traveled to Canada, Mexico, Bahamas, England, Sweden, Denmark, Norway, Germany, Switzerland, and to Austria as guests of the Ambassador Chapmans in Vienna at the United Nations Embassy. Bob especially enjoyed his Faith, the many wonderful times spent with his beloved family, friends, students, people, travel, Arizona winters, and laughter – he was always the consummate storyteller. Musically, he loved playing Beethoven's "Moonlight Sonata" on the piano, whenever he saw one. On one European trip, he visited Beethoven's birthplace, saw his piano, and was allowed to touch it, a heartfelt moment for him.

Survivors are his wife, two children, seven grandchildren, brother-in-law Dr. Alan V. (Sarah) Larson of Atlanta, GA, and sister-in-law Norma (Mrs. Howard J.) Matson of Loda, IL, nieces, nephews, and cousins in America and Sweden. He was preceded by son John, nephew Ky Larson, brother Howard, sister Dorothy Jeanne and Vincent Johnson, including other Swedish family from the 1860s in America.

Memorials may be made to the First Lutheran Church, 116 South B Street, Monmouth, IL 61462.
To send flowers or a remembrance gift to the family of Robert T. Matson, please visit our Tribute Store.
Previous Events
Visitation
First Lutheran Church
116 S B St
Monmouth, IL 61462
Service
First Lutheran Church
116 S B St
Monmouth, IL 61462
Interment with Military Honors will be at Warren County Memorial Park in Monmouth.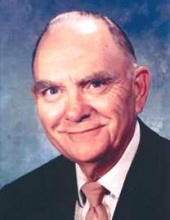 Thank you for sharing your
memory of Robert
Provide comfort by sending fresh
flowers from our local florist.
No thanks, please don't show me this again.